The Globe: You're Mine
The Globe was another "big name" website in the early days of the web, before the dot-com crash, notable for being one of the biggest web IPOs (in terms of success) only to come crashing down hard a year-or-so later. Like a lot of these sites, The Globe was trying to do anything and everything related to connecting people on the web, and that of course included having member pages where people could build their own websites. Here's a sexy Valentine's Day treat from one member really on (in my opinion) the cutting edge of technology at the time, including Java widgets and hand-coding complex layouts that surely fit 800x600 screens perfectly.
Learn more about The Globe's history on Wikipedia.
---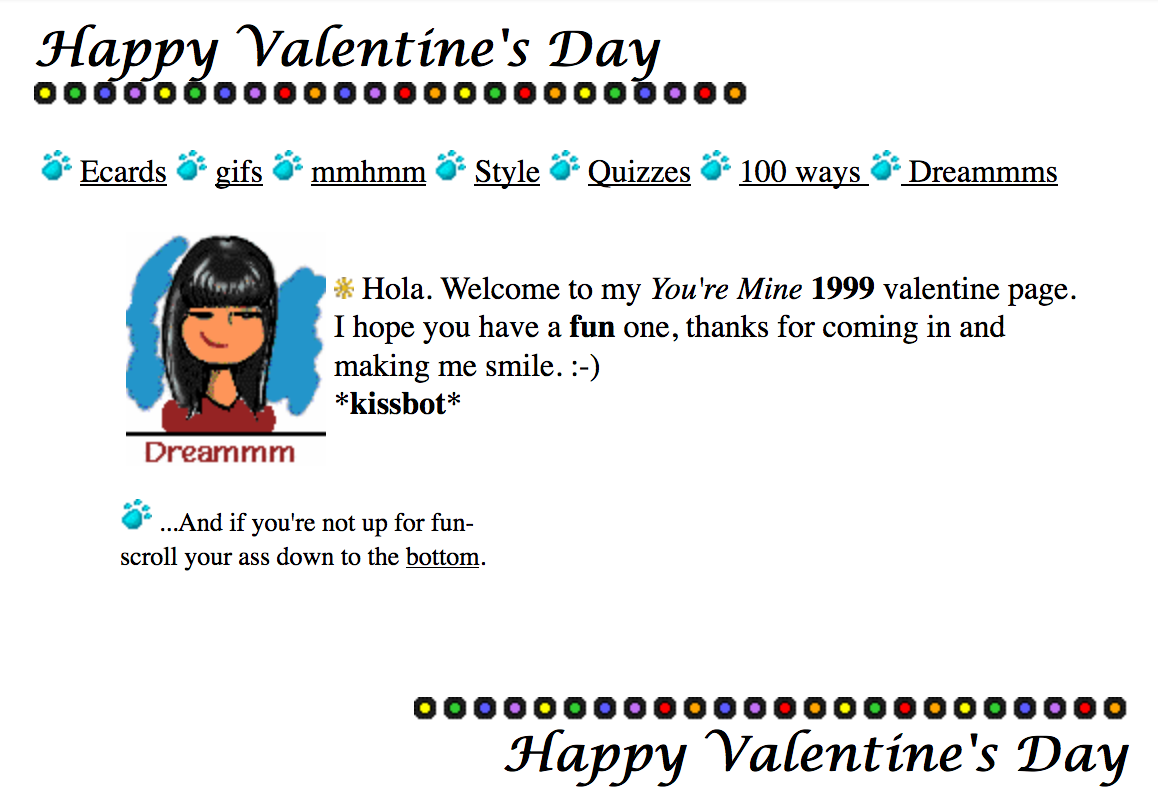 What turns me on
HOMEPAGES

Download time - This is important. Stalling can cause interest to wane. Know what I mean, jellybean…
Theme - Get one and stick with it.
Originality - Don't bite.

HEARTS

good-nature, compassion, innate appeal either you have it or you don't.

HUMOR

Great therapy. If you lack a sense of humor you won't understand this, my way of thinking…or me. You suck.
Just knowing where to draw the line, what's cool or not so cool. If you aren't some ignorant lil shit, you don't have to worry about this stuff.
Make me laugh and you've got my attention. Leave me speechlessand dammmn. It hasn't happened, so who knows? :) ..k, so maybe it did happen. once.

*GIB *